The Parli Pros is a group of credentialed Parliamentarians dedicated to professional, experienced service for you Convention, Meeting or Workshop needs.  Additional services include Bylaw Consulting, Professional Presiding and Parliamentary Opinion Writing.
Meet the Pros!  All the letters behind their names are parliamentary credentials.  PRP and RP stand for Professional Registered Parliamentarian and Registered Parliamentarian respectively with the National Association of Parliamentarians.  PAP and AP stand for Professional Accredited Parliamentarian and Accredited Parliamentarian with the Society for Agricultural Education Parliamentarians.  LP stands for Licensed Parliamentarian with The Parliamentarians Licensing Authority.
The Pros are Al Gage, PRP, PAP, LP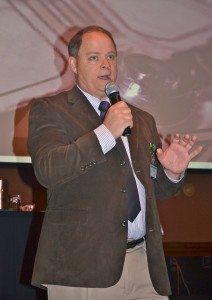 Molly Van Dop, RP, PAP
Molly Van Dop is a Registered Parliamentarian with the National Association of Parliamentarians and a Professional Accredited Parliamentarian with the Society of Agricultural Education Parliamentarians. She has been published in the Arizona's NAP newsletter, and has served as a resource in the development of Shane Dunbar's Manual of Oral Questions for competitive Parliamentary Procedure. She has worked with numerous Career and Technical Organizations, teaching parliamentary procedure basics and competitive parliamentary procedure, and has served as a judge for state and national contests. Furthermore, she has organized competitive parliamentary procedure events, such as the Arizona National Livestock Show Parliamentary Procedure Invitational and the Arizona FFA State parliamentary Procedure Contest. Molly received a gold ranking, and received 4th place with her team at the National FFA Parliamentary Procedure Contest in 2010. She is also one of four student Registered Parliamentarians in the nation. She has been working in parliamentary procedure for five years and firmly believes that any organization can reap great benefits from adopting some basic parliamentary structure.
Katarena Matos, RP, AP